Column of the Diversity Officer: Inclusive language and spaces
Inclusive language and spaces are central elements of a learning and working environment which welcomes diversity and ensures all staff and students feel part of the campus community.
Space is an important indicator of your own place in the campus community. To be unable to access buildings, facilities such as the library, cafeteria, bathrooms and classrooms means a lack of inclusion – it makes it hard to feel as a valued member of the community. Even if spaces are accessible, having to use the 'back door' instead of the front door like everyone else makes it difficult to feel like an equal member of the campus community.
This year, we have taken a number of concrete steps to improve accessibility and inclusion of our campus. We have commissioned an inventory of points for improvement in the area of accessibility of three buildings, with more to follow. As a result, a number of urgent issues which require attention are being addressed. The inventory also highlighted general issues which had not been on our radar, for example the need for more contrasting markings on glass doors, which are important to staff and students with visual disabilities. If you run into any concrete issues in the area of accessibility, do let us know.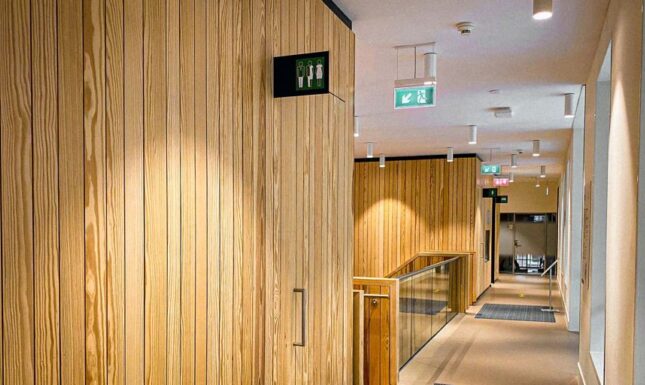 Gender inclusion is another important topic when it comes to spaces. This year, we have made a concrete plan to realize at least one all-gender bathroom per building where this is not yet the case. The Faculty of Humanities has, for example, installed all-gender bathrooms in all its buildings this summer. We are also working on a website where information of all all-gender bathrooms is gathered. All-gender bathrooms are for everyone and ensure there are facilities which focus on use and purpose rather than gender identity.
Language and communication also play an important role in ensuring an inclusive campus environment. Last year, the ICT department invested considerable time and effort to ensure that students who fill in their preferred name in Studielink will be able to see the preferred name also in other systems – including uSIS, Brightspace and MS Teams. Names are a central part of who we are, and many of us have preferences when it comes to which name we want to be called. Make sure to add your preferred name in Studielink! Staff can do so on request.
We are also happy to announce that the promotion regulations for PhD students now uses gender inclusive language. Given that not everyone identifies as male or female – and we cannot know how a person identifies based on their looks (and it's better not to make it guess-work)– it is important to be conscious of how we use pronouns. 'He' cannot stand for all persons, which is why we often use 'he/she' when we do not know a person's gender or refer to more than one person. Using he/she/they ensures that all gender identities are included. As you will see in the promotion regulations, it's easy to write a text without using pronouns to begin with, making it simple and clear for all. The same applies to clothing: candidates should wear appropriate attire or coat tails during promotion ceremonies – regardless of gender.
Gender inclusive language is also important when addressing someone in an email or letter: first names or appearance are not an obvious way to determine someone's gender identity. A safe way to address someone in an appropriate fashion is therefore to avoid gender distinctions to begin with, which many of us no longer feel very comfortable with: use the first name or full name (Dear First Name Last Name) or Dear Mx. Instead of 'Mrs./Ms./Mr.) when you write an letter or email).
For details on gender, pronouns and address, check out our pronoun flyer and other resources.
Paying attention to pronouns and address is one of the ways in which everyone can contribute to a welcoming and inclusive campus environment.